Business
Book corporate apartments in São Paulo and Rio de Janeiro saving time and money
Your business travellers will love them. Because nothing is like home.
Chat with our account managers
Corporate Benefits
Benefits both for corporates and their employees
Corporates save time and money
Account manager
A fully-dedicated account manager to assist your property needs
Cheaper than a hotel
Save money and provide an exclusive home experience to your corporate employees
Flexible booking
Book our apartments from 1 month onward with all the flexibility you need
Central neighbourhoods
Our properties are located in central areas, close to the major corporate offices
Beautiful interior design
Our beautifully-designed apartments will make your employees and business travellers feel at home
Equipped to work
Fully-equipped properties, with wifi, smart TV and utilities active.
Employees and business travellers feel at home
Tabas apartments
Our properties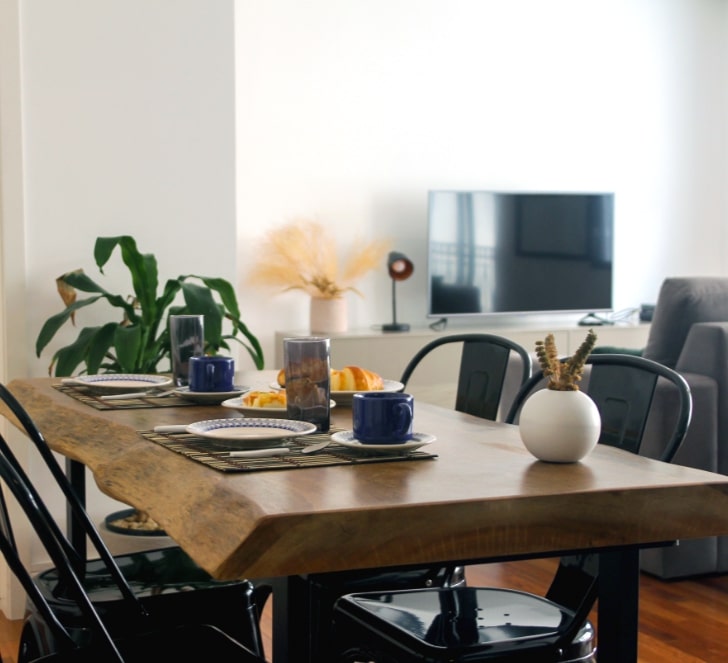 The prices of our apartments are up to 50% less than what you would pay for a hotel.
Book and pay with flexibility
Book our apartments for how long you want - from one month onward - and pay with the flexibility you need (either one instalment, or monthly)
Fully-furnished with all utilities included
Beautifully-designed interiors - kitchens, living rooms, bedrooms and bathrooms - and all utilities are already set - wifi, smart tv, water, light gas.
Property management service
A fully-dedicated property management service to take care of maintenance, cleaning, and fix any damage
location
Our properties are located in central areas
Tabas apartments are located in key central neighbourhoods